About Our Team
Richard W. Taylor
CEO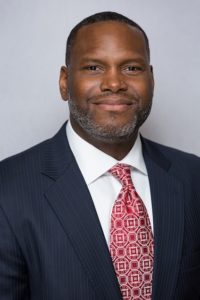 With over 25 years of business and professional experience, Richard Taylor is responsible for the overall strategic direction of the company. Mr. Taylor also serves as the primary point of contact for customers, and is responsible for estimating, contracting and project management for all projects.
Taylor graduated cum laude with a B.S. in Business Administration from Georgetown University. During his tenure in the nation's capital, he worked on Capitol Hill as a government relations representative for a Fortune 500 energy company, and was also actively involved in Congressional and Presidential campaigns across the country. He later attended Tulane University School of Law where he earned his Juris Doctor, cum laude, and then served as a law clerk to Judge James L. Dennis on the U.S. 5th Circuit Court of Appeals.
Prior to joining ImbuTec, Mr. Taylor served in various legal and senior corporate management roles in the energy industry, and he also organized and led a non-profit community development corporation affiliated with his church to help revitalize the community in which it sits.
Mr. Taylor is an active civic leader, and currently serves on the Board of Directors of the Pittsburgh Foundation.  He also serves on the Board of Fellows for the University of Pittsburgh's Institute of Politics as Co-Chair of the Economic Development Committee, the Power of 32 Implementation Committee, and the Board of Directors for Macedonia Development Corporation. He previously served on the Boards of the Port Authority of Allegheny County, the August Wilson African American Cultural Center, the Urban League of Greater Pittsburgh, the Local Government Academy, and as Secretary of the Homer S. Brown Law Association.